If you have any photos of spiders that aren't tarantulas, feel free to post them up!
Here are mine:
First off is a couple of black widows. Western black widow (Latrodectus hesperus)
I can't tell if this one's a true widow or a false widow. I remember its legs looked blockier than the other one but they both had the red mark on the underside (although I couldn't manage to get a shot of those. :C). Anyone have any ideas?
Golden Silk Orb Weaver (Nephila clavipes)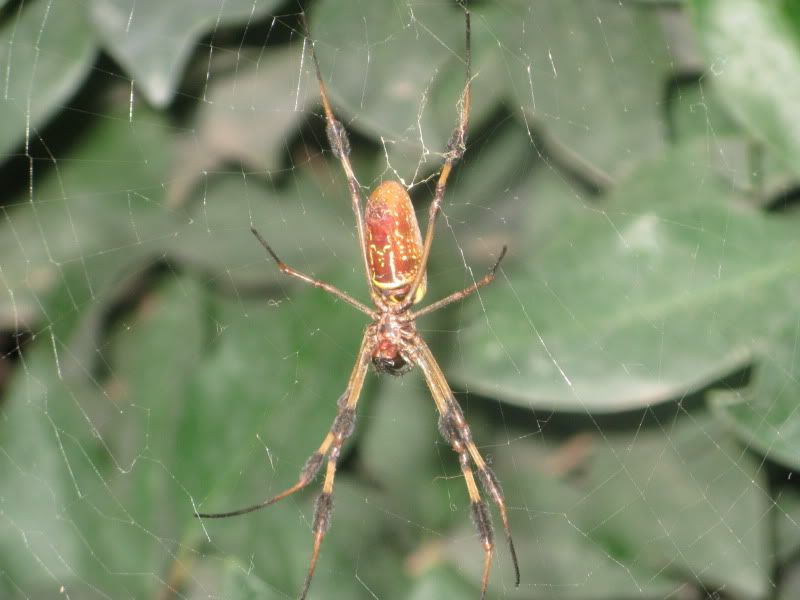 Black and white garden spider (Argiope aurantia).
The "zig zag" patter they make in their webs.