Ordered this LP few weeks ago been waiting for the weather to allow me to receive already to big for the enclosure I setup was meant to be smaller guessing it had a growth spurt during the 5weeks I waited lol. Had few cricks already and kicked hair like a trooper during rehouse lol.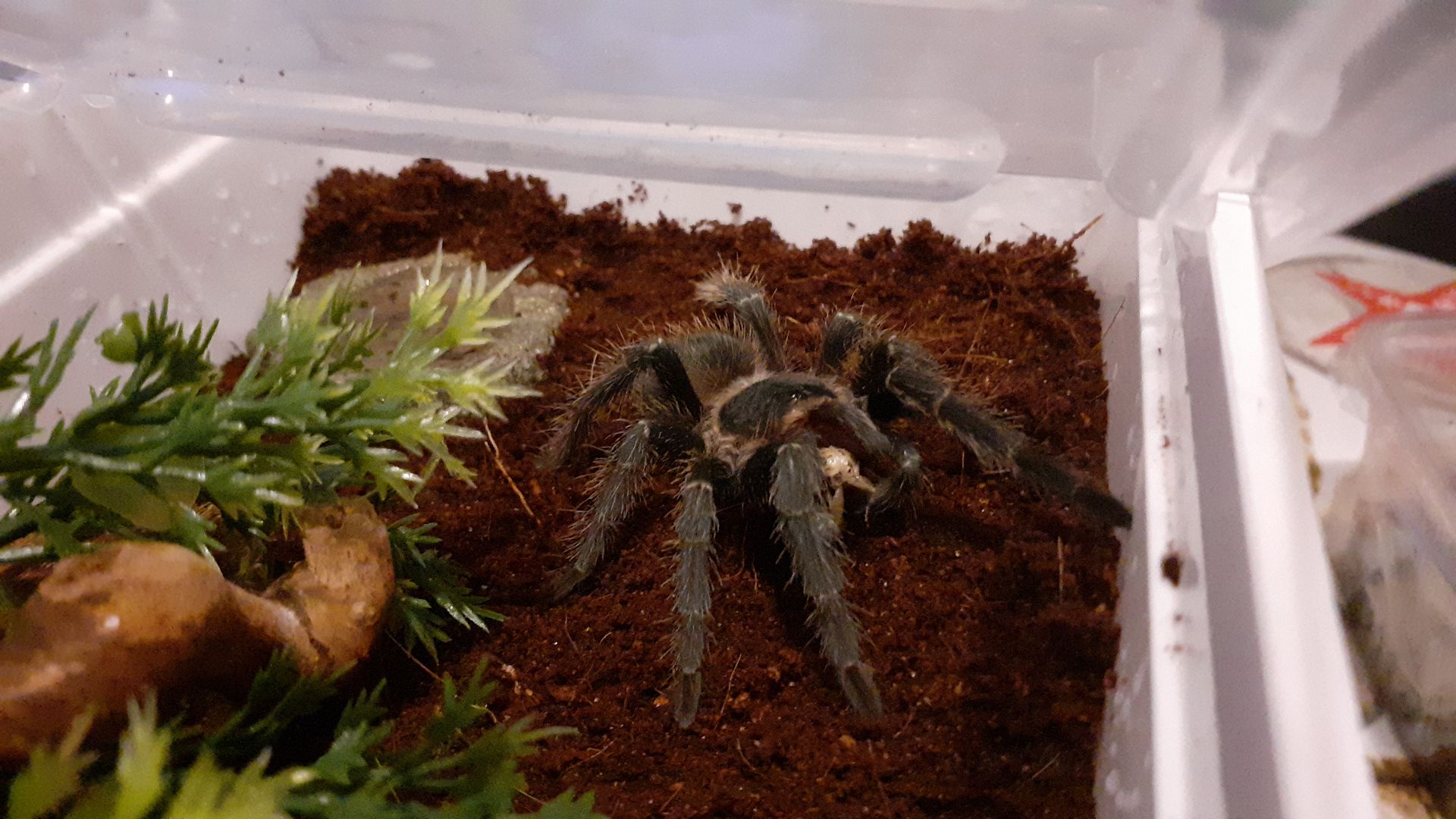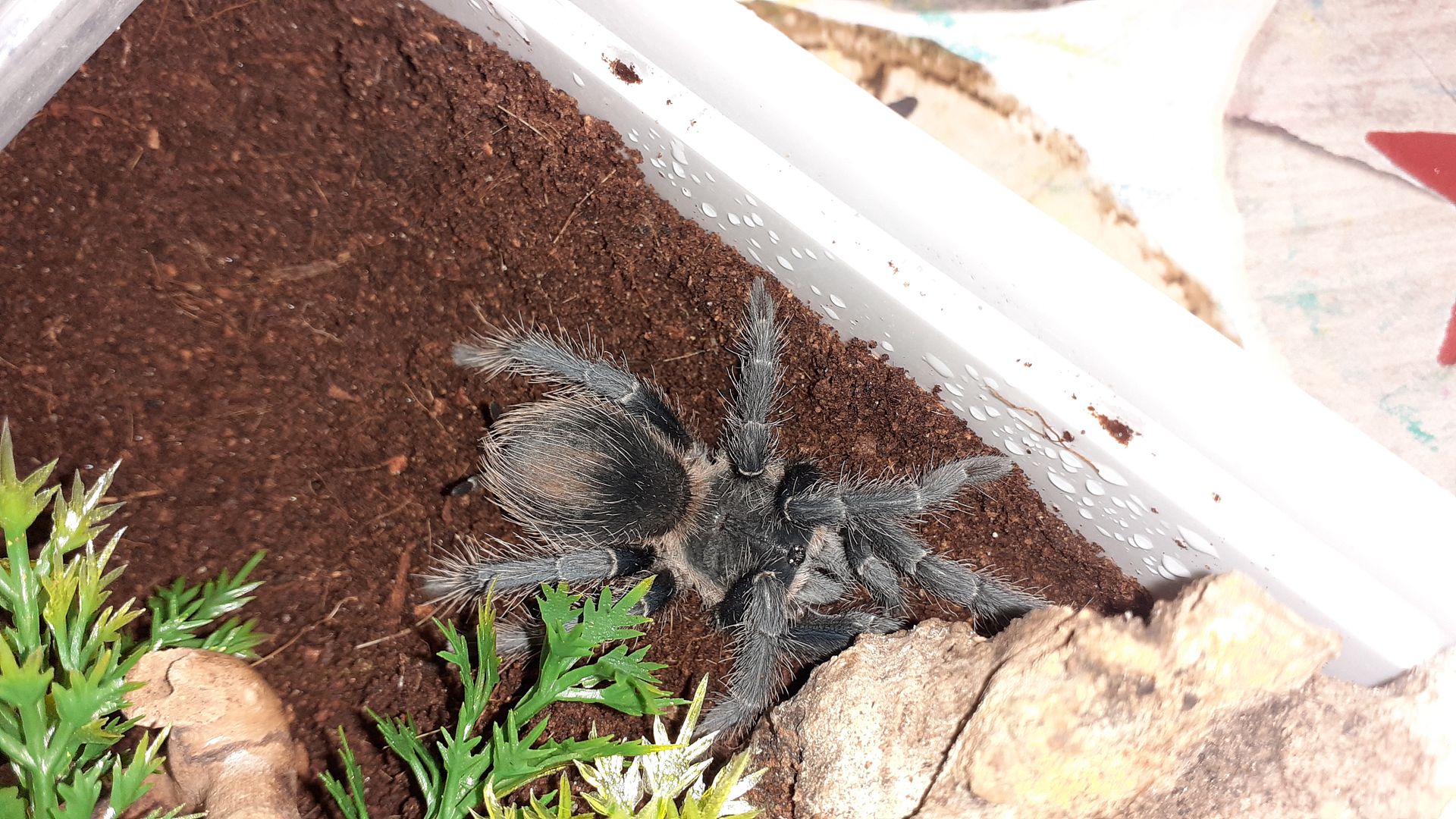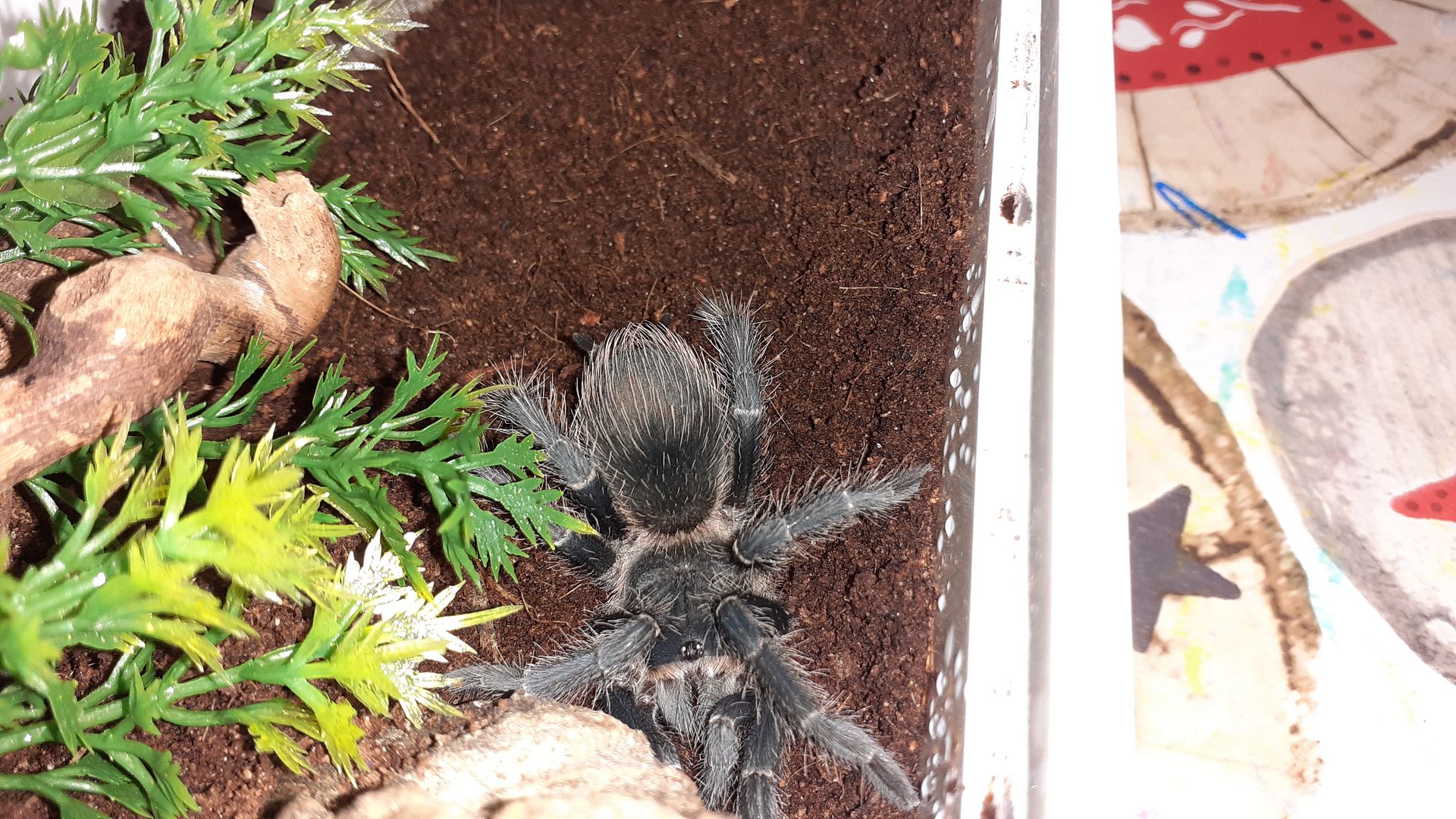 Saw some legs in my red rumps hole confirmation he lives lol.
Fireleg has completed closed off everything so guessing it is in pre molt.
Avicularia is eating like a trooper and has 3 areas it has webbed and chills in now.
White Knee as usual eating was cool to watch her lay the web over her roach then turn and smile.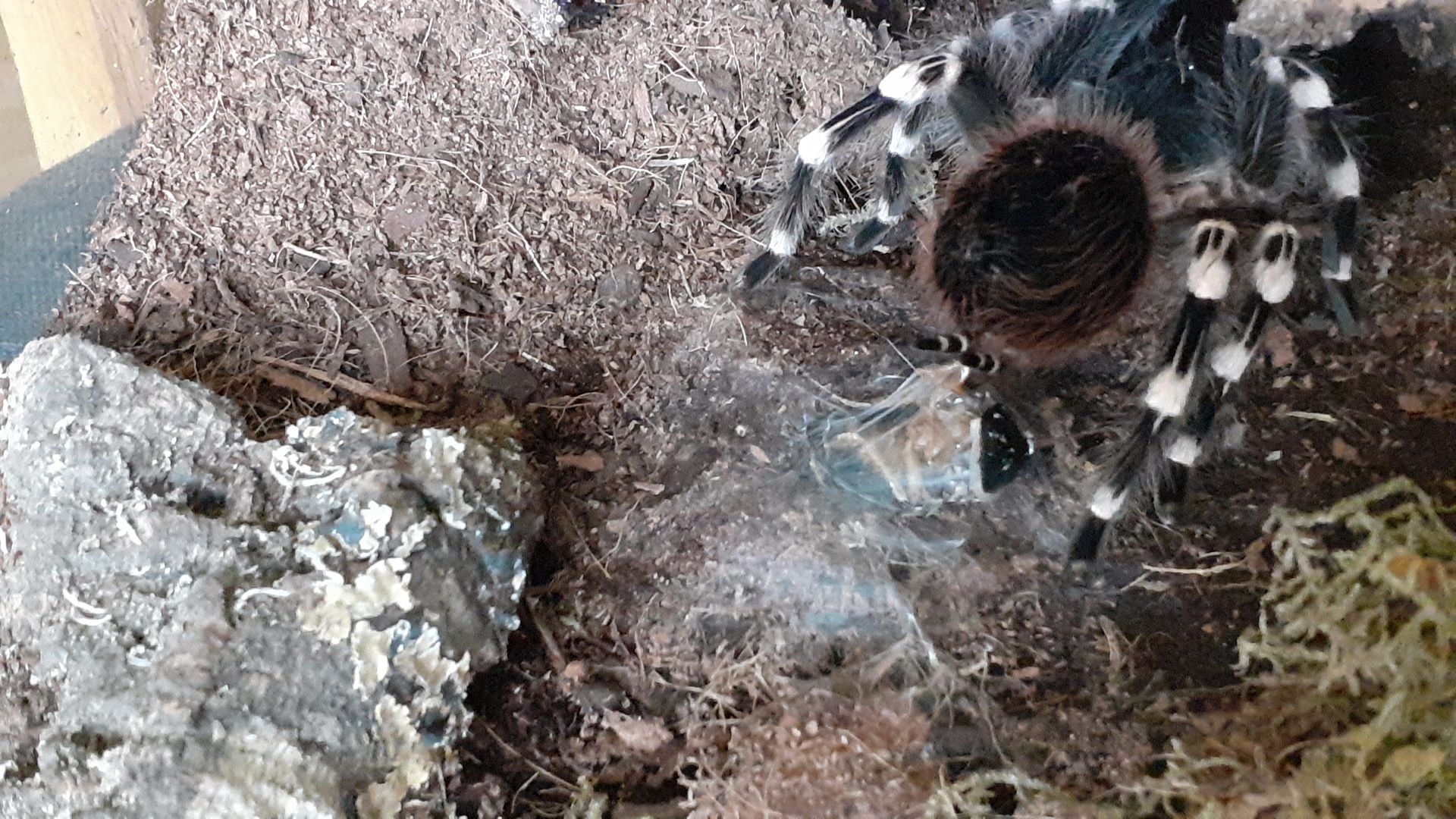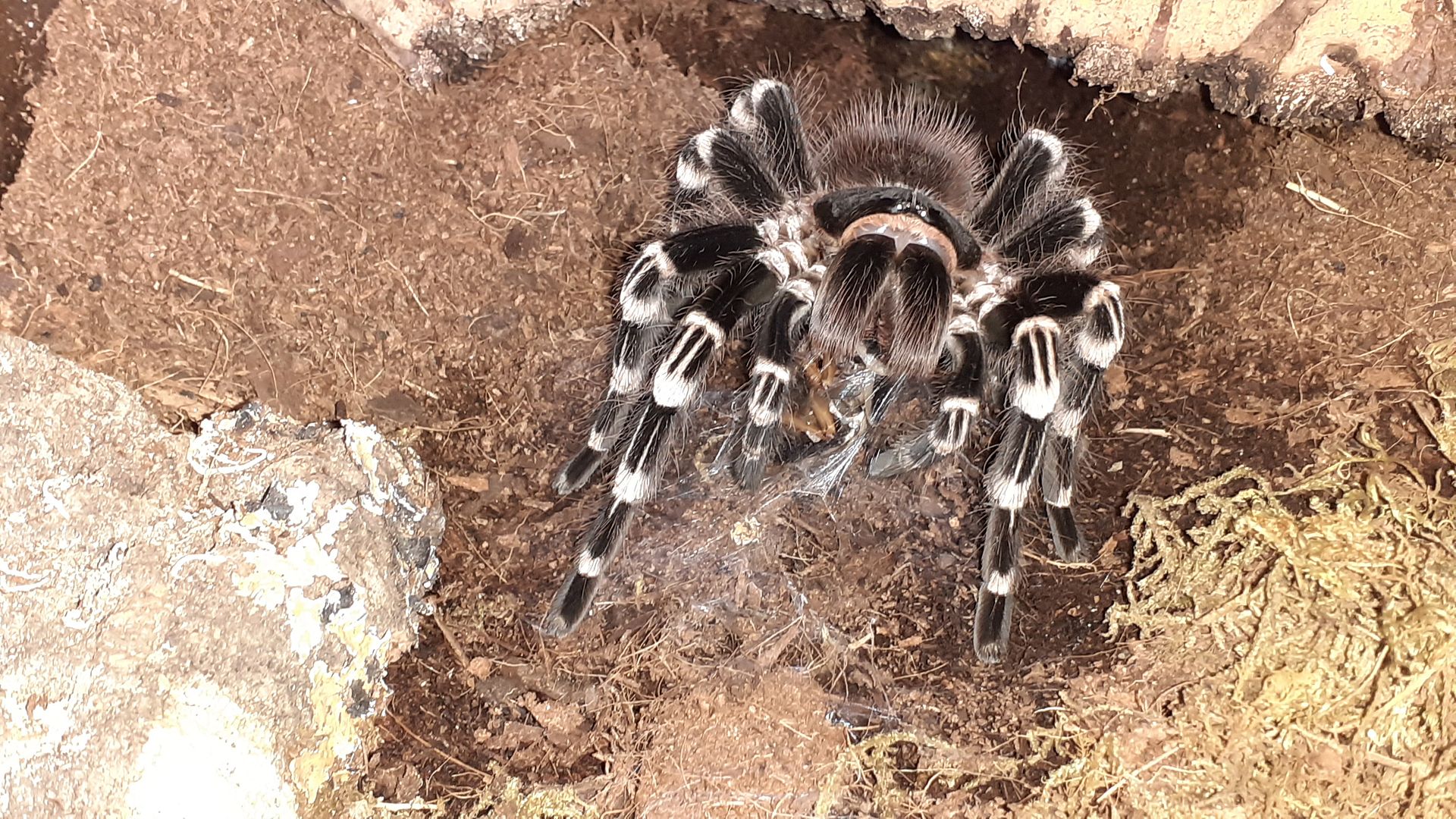 Curly hair playing hide and seek.
6 T's now after literally 9weeks OBT next thanks to
@Phil
cannot wait skull is all ready.