Hey all
Had my GBB for 3 weeks now, First day i got him he was due a feed and i fed him no problems at all. Week two I fed him again on the same day the following week he was lively and showed signs of knowing it was feeding time.. took his cricket no problem at all. After munching this one he stood at his entrance like he did before as if asking for another cricket. The ones i got initally were pretty small so i thought ok let's see if you fancy another... Took it no questions asked... didn't even hit the floor before he caught it.
Ever since this time he has been fairly quiet and content. he's spent most of his time in his hide/tunnel web. He explored the outside a few times the days following the feed i spoke of but now he just seems to be staying in. He's also closed off his tunnel he made. He does seem to do this though so it's fairly normal for him. Bit counter productive in my mind but hey what do i know.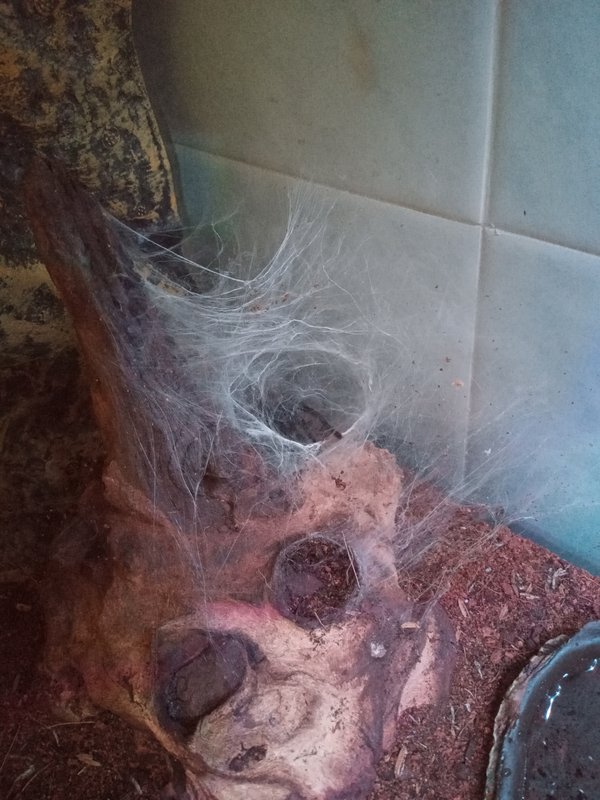 That's the most i've seen of him in days. Tried a feed, zero interest. What's happening here? Is he just fed enough and content? did i over feed him? Or maybe he is in pre-moult? His abdomen does show signs of this (i think?) he's not a hair kicker what so ever so I presume a moult is due...? Which would explain this behaviour as usually hes in and out a lot.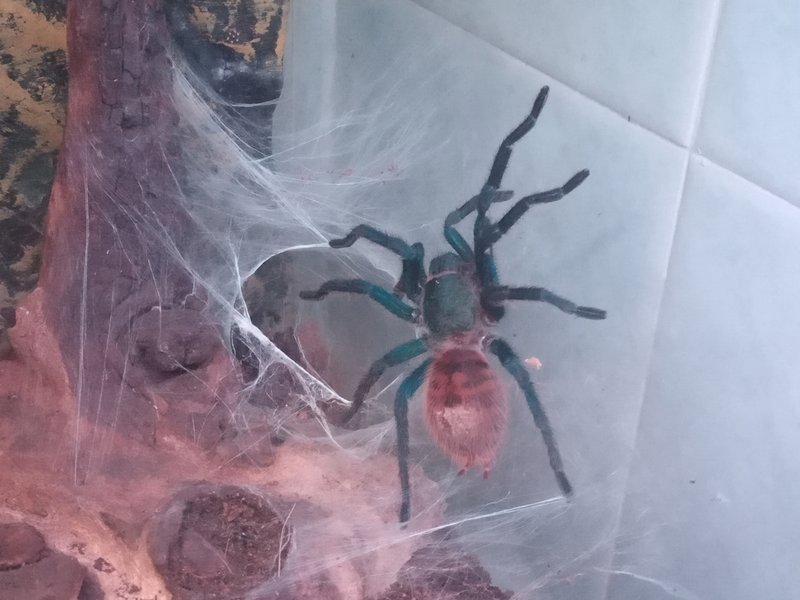 Just making sure i haven't screwed up here with the feeding, again they were small, i've actually ordered medium crickets as they were just so tiny next to him hes about 3.8 inches so should be easily capable of taking a medium sized cricket.
Thoughts?